Abruzzo: snow, culture and much more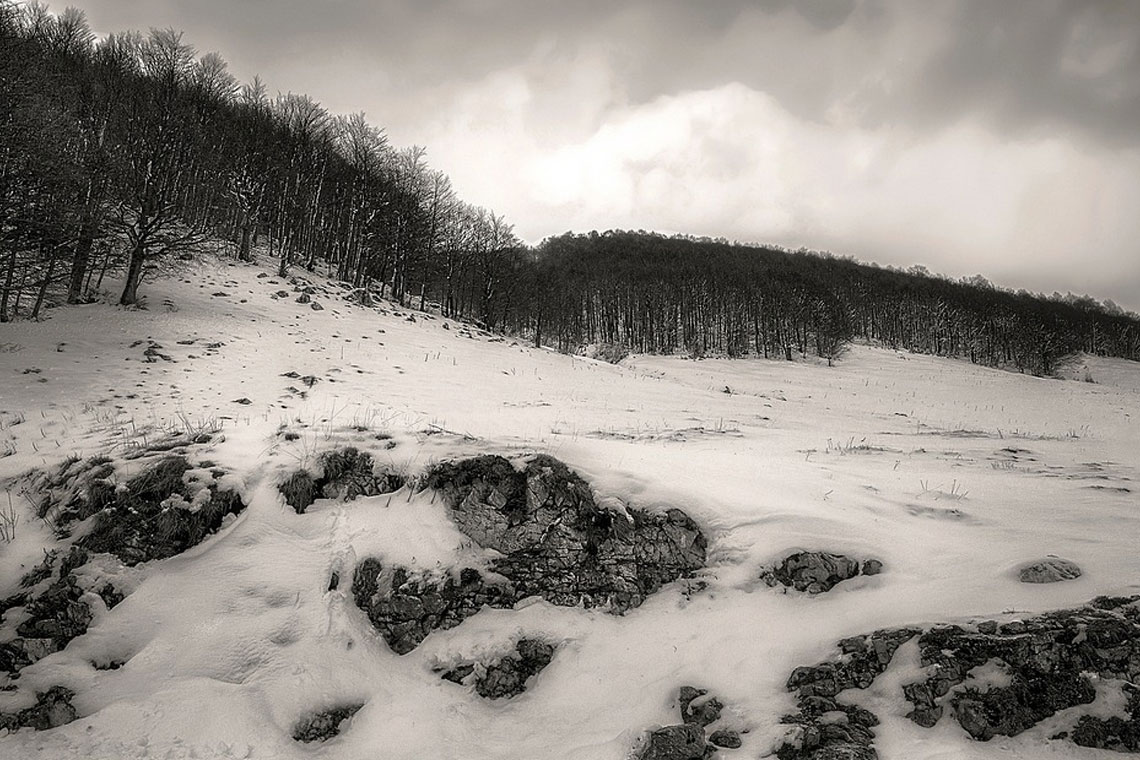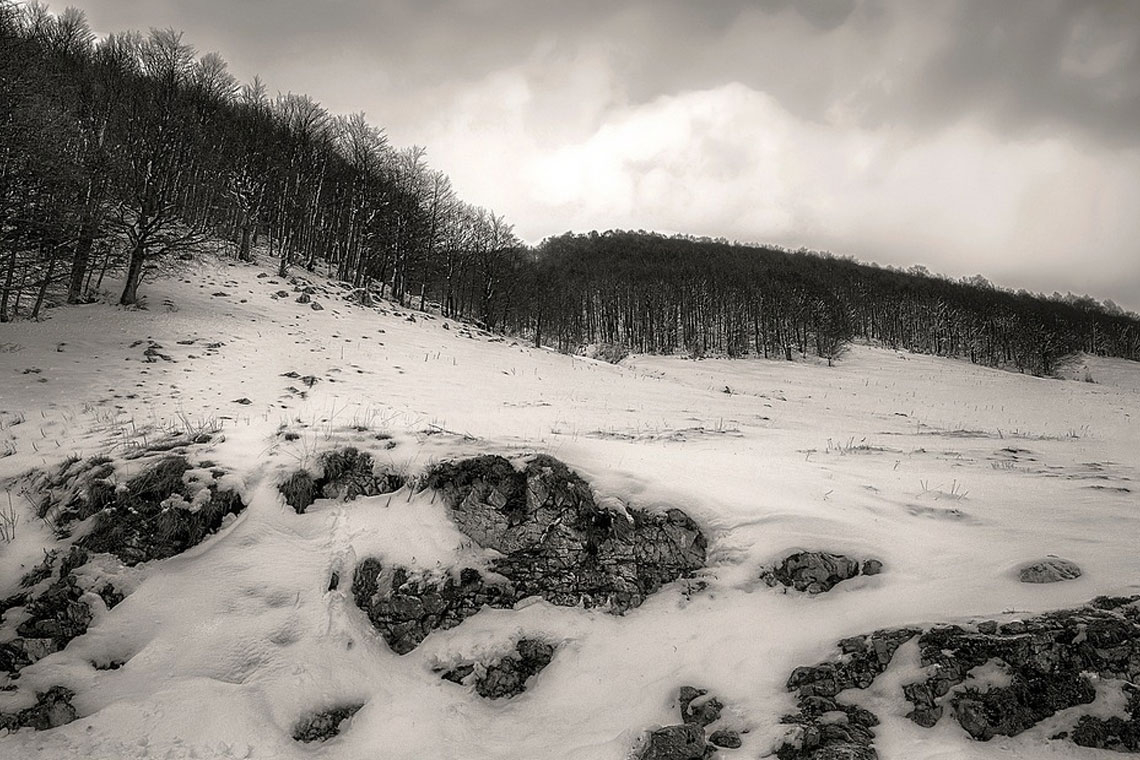 Finally the snow has arrived in Abruzzo!
Now I can give you many glimpses of Abruzzo, which are often not known because it is a region incredibly overlooked by tourists even during the winter. And the question is: why?
Winter in Abruzzo is made up of many experiences, a series of unique opportunities to discover the best of this region.
It is famous for its stunning mountains which offer a wide range of winter activities such as skiing, snowboarding and hiking.
The main ski resorts in the region are Roccaraso, Campo Felice and Campo Imperatore. They all offer numerous slopes, suitable both for beginners who finally want to try the experience and/or thrill of skiing and the cold that caresses your face, but also for more.
The landscapes that nature offers us are made up of snow-capped peaks and plateaus, small villages that remind you of cribs, all on a human scale. Historic trains with a Christmas theme, popular rites and traditions.
Your Abruzzo
Well, it is not really that simple to summarize Abruzzo in a single article; especially if we focus on winter, one of the most fascinating and characteristic periods of the year.
I would like to continue, drawing up a list with suggestions for those like you, planning a trip to Abruzzo with us at Amami Viaggi. I take you on this journey (imaginary or maybe not?).
Come on, let's get started!
Trans-Siberian of Italy
The Trans-Siberian of Italy is a historic train that travels today exclusively for tourists on a line that has been disused since 2007 – the Sulmona – Isernia.
A past that still lives on thanks to the 1920s carriages of the Trans-Siberian and which is perhaps one of the most exciting experiences to have in Abruzzo (in every season). Since this is a purely mountainous itinerary, the experience is more exciting in the cold months.
Along the way, the train stops in the most characteristic villages, in a cheerful, lively and warm atmosphere… typically Abruzzo!
Skiing in Abruzzo
Roccaraso, Ovindoli, Campo Imperatore, Pescocostanzo, Campo di Giove are some of the ski resorts in Abruzzo and represent one of the most appreciated peculiarities to visit. Roccaraso first of all.
With a purely winter tourism, it has established itself as a small pearl of central Italy, so much so that it is mentioned by the comedian Checco Zalone in his "Quo Vado?".
There are many structures present in Roccaraso, able to accommodate tourists who are fond of snow, of refuges, and offer a series of winter sports, such as trekking on snowshoes or renting snowmobiles for fun outings with friends.
Roccaraso is a destination for the family, friends, couples, but also for those who go alone to discover the beauties of this fantastic Italy, which offers us history (really a lot), art (a lot), good food (oh well, bye !) and so much more.
The Abruzzo National Park
The National Park of Abruzzo, Lazio and Molise is considered the green lung of Italy.
In winter the atmosphere of the park is that of a small timeless world, thanks to towns such as Opi, Pescasseroli, Barrea, Civitella Alfedena which offer slow rhythms and intense flavours. Nature seems to be sleeping, waiting to wake up in spring. A somewhat sacred place rich in wildlife with Lake Barrea, to be visited at any time of the year.
A protected area, such as that of the Camosciara, perfect for organizing an excursion through the nineteenth-century forests, and for the luckiest, being able to see deer and roe deer in the pasture.
Scanno, the village of photographers
It has the shape of a heart. You knew it?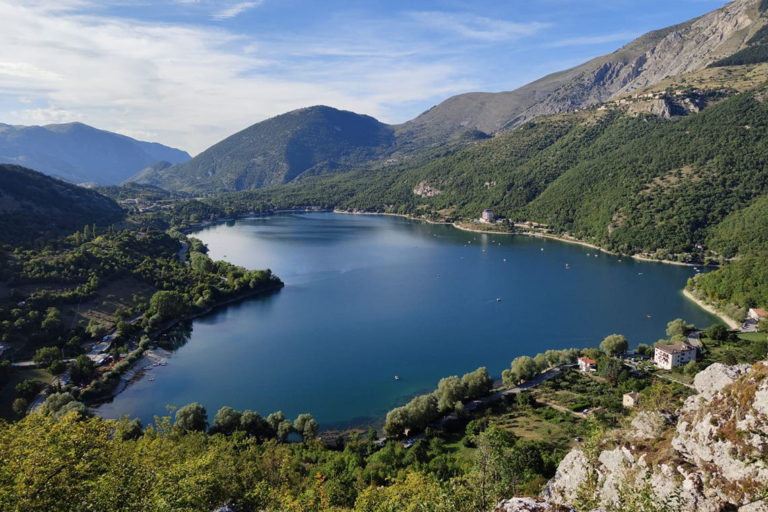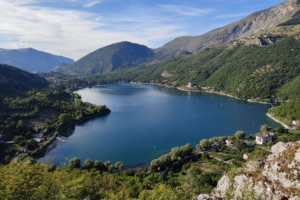 Once in the village, a little marvel, all you need to do is enjoy every glimpse!
To get to Scanno, there are two viable options: from Barrea or along the rocky walls of the Gole del Sagittario.
Either way you won't be disappointed.
Between folklore and the rare beauty of the village, Scanno has become super popular especially for photography professionals and enthusiasts who, through their shots, have given life to a real place of worship for camera enthusiasts: Cartier – Bresson, Ferdinando Scianna, Renzo Tortelli and many others.
Fara Filiorum Petri
The small village of Fara Filiorum Petri, in the province of Chieti, is known in Abruzzo for its most representative tradition: the Farchie.
The Farchie are tall bundles of reeds that are lit on the occasion of the feast of Sant'Antonio Abate. The show is truly evocative because, imagine: the night with its darkness, and the light of the fire that illuminates the village. An experience to try at least once in a lifetime.
Once this trip is over, some advice is in order.
Winter sea
We talked about mountainous places even if Abruzzo is also the sea, but in this period when it's chilly, we go more to the mountains. Maybe at the beach, we'll be back with a new article.
Tips from Abruzzo
Useful things you need to visit this region are:
winter tires
chains
clothing suitable for the various activities to be carried out.
One last piece of advice: always respect the territory and never refuse a taste of gentian offered by a native, it will make you understand how great hospitality is in Abruzzo.
Have a good trip, we at Amami Viaggi will be your guide!